Breakfast cereals are made from processed wheat, barley, rice, oats and corn. By adding dried fruits, nuts, sliced chocolate and sweeteners such as malt extract, white sugar, brown sugar, corn syrup or honey, they are divided into fibrous, nutty, chocolate, non-nutritious or low-sweet cereals (diet). In the factories where these products are made, the cereals of different grains are ground, together or separately and the dough is pressed so that it become bulky and crunchy.
Dr. James Jackson first produced breakfast cereals in 1863 and named it granola, then Dr. John Harvey Klag first produced breakfast cereals industrially in 1889. Today there are about 275 different types of cereals in the world. These products are being produced for different age groups.
The first and most important benefit of breakfast cereals is their quick in preparation and easy consumption. On the other hand, many children are not willing to eat breakfast under any circumstances, but when their eyes fall on this delicious food, especially chocolate ones, they can no longer resist eating breakfast.
These products are rich in carbohydrates and vitamins, minerals and proteins. All the ingredients used to make breakfast cereals are nutritious, which can become to a healthy and exciting breakfast or snack by adding milk or yogurt.
The idea for the Grain Cafe is inspired by a successful London-based food startup that draws children and vegetarian customers with limited breakfast choices to this healthy cafe.
Cereal Cafe can use the self-service or the open buffet system, to create a double attraction for customers. With this system, they could choose the type of cereals, fruits, additives, nuts and dried fruits they want, plus the type of drink or yogurt they desire.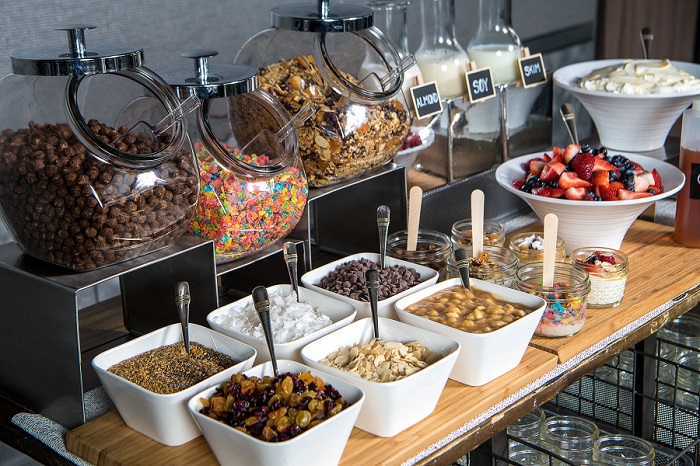 Cafe menu
The cafe menu can have different offers for different groups; For example :
Children's menu:
It contains rich and fortified cereals, that help them grow and strengthen.
Vegetarian menu:
Which offers herbal drinks, soy milk and vegetable yogurts and products without any animal products.
Diet menu:
Which suggests sugar-free cereals, combined with brown sugar or sweeteners, along with low-fat milk or yogurt and low-calorie fruits.
Energy menu:
It is a combination of cereals fortified with coffee powder and chocolate, high-calorie fruits and mixed milks.
And several other suggestion that can convince any type of customer to become the regular customer of the cereal cafe.
Order out:
Grain Cafe can prepare take-out orders by offering special and nutrition packages of cereals and drinks, so that busy customers and students can use the products of the cafe without spending much time.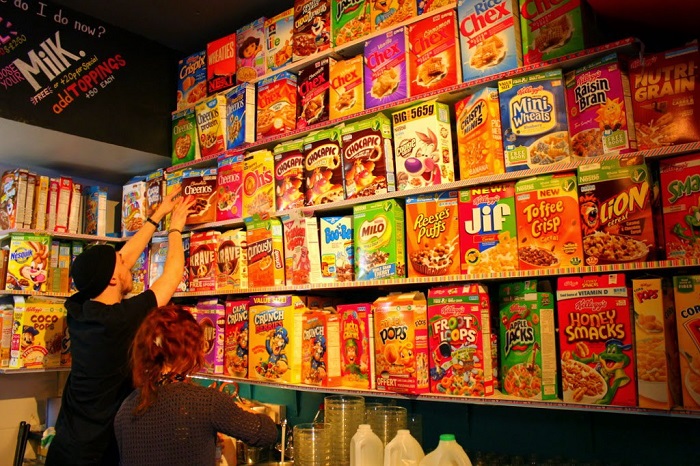 Product Distribution Center
Due to the high consumption of cereal products in this cafe, cafe owners can choose to be a natural producer of cereals themselves or by concluding contracts with domestic and foreign factories and producers become one of the distributors and sales representatives of breakfast cereals directly. They can sell products and share in their profits or receive special discounts.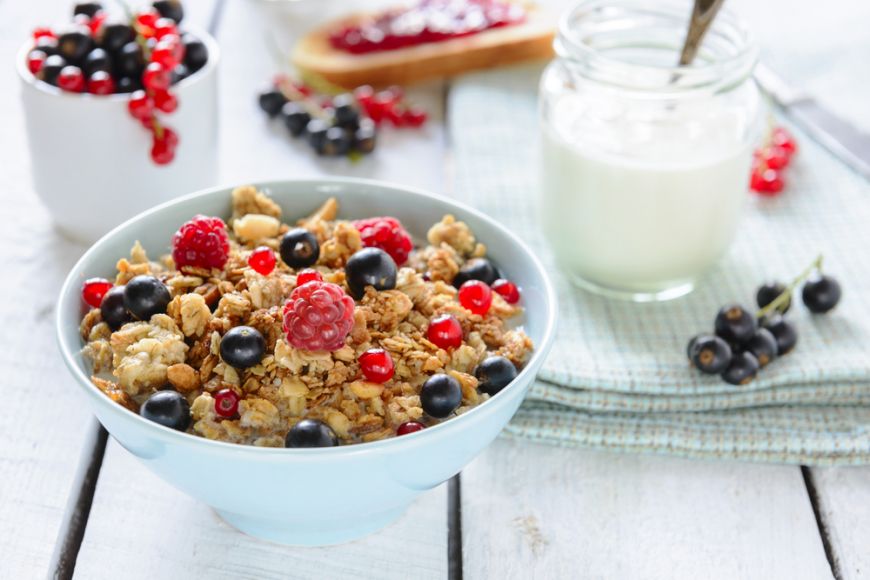 Healthy environment
Another feature of the cereal cafe can be a different atmosphere that draws all customers to a healthy and lively meal and is a good social network for those who pay special attention to their own and their family s diet.