Starting a restaurant is one of the ideas that may come to the minds of thousands of people every year. During the process of setting up a restaurant, you need to estimate the costs. You will definitely need a restaurant's consultant to do this. The larger the scale of the restaurant you are considering, the greater the need.
Today, the number of people who want to eat out has been increased. Demographic and lifestyle changes have boosted food service businesses. People spend less time cooking than ever before and prefer to spend their time doing other things and eat restaurant food. They tend to prepare delicious and tasty food without you have to do any dishes.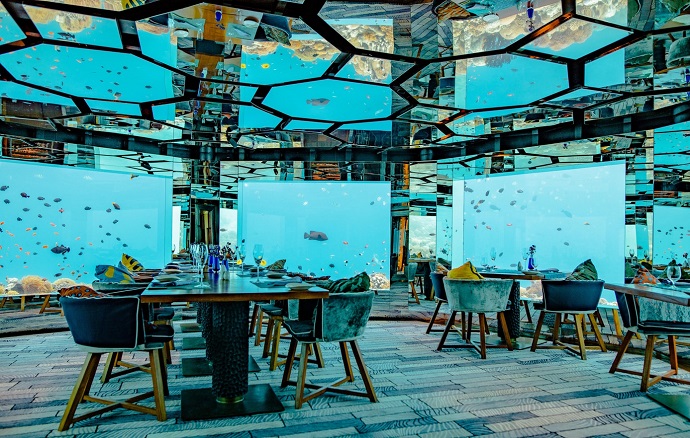 Most people who want to start a restaurant are looking for new ideas. One of the interesting ideas for setting up a restaurant is an underwater restaurant, which is a very attractive and creative idea. Customers who come to your restaurant expect to enjoy their time in your restaurant.
There is another world, underwater and it is much different and much more attractive. Certainly, eating in such a blue world, is a unique, new and marvelous experience that no one says no to.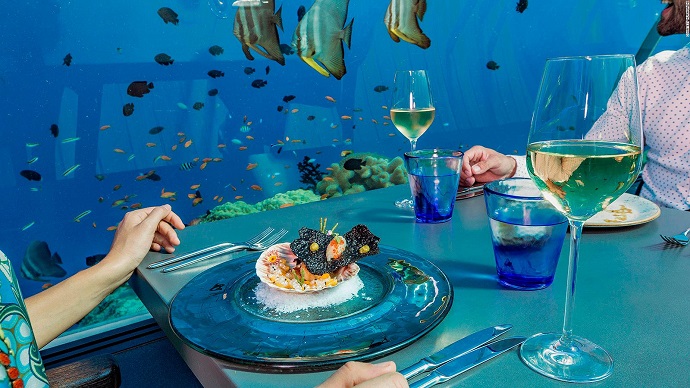 Your customers can watch and enjoy the world of aquatic animals while eating. You can serve a variety of sumptuous breakfasts, lunches and dinners, hosts weddings and private parties and you can also offer fresh drinks to your customers. In addition, you can create a section that serve a variety of seafood dishes. Is not that be wonderful?