Saffron is from the genus Iris. Saffron is a herbaceous and white plant. The flower consists of a 6-piece flowerpot with 3 sepals and 3 petals, the same color and fragrance, has 3 flags with yellow anthers, its female has white cream, 3-branch stigma and red color.
Saffron is a tropical plant and grows well in places with temperate climates and can be planted in these areas. Increasing the cultivation level of this plant has not been able to reduce its high value, and the added value and high global trade profit of this product has caused many developed and industrialized countries that are desperately seeking to increase their economic power and exports to start producing this product in their own countries.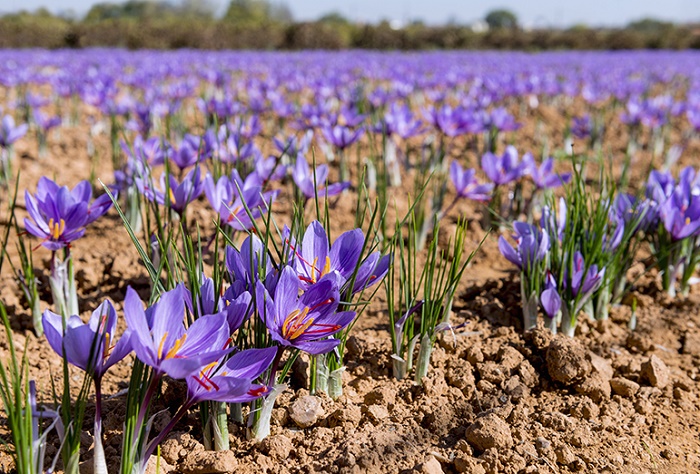 Nowadays, the idea of planting saffron in the greenhouse has been used especially for vegetables such as lettuce, tomatoes, cucumbers and other vegetables, as well as some ornamental plants such as tulips, lavender, alstroemeria, etc. The biggest advantage of these cultivation systems is the maximum use of space and area under cultivation due to its class nature and high crop density, which greatly reduces the cost of arable land preparation and land preparation operations.
Another advantage of this cultivation method is preventing water wastage and getting out of the plant's reach. Also the high initial cost of establishing and operating these systems, can be considered as one of its important disadvantages.
If you are also interested in this profession, you can start earning high income and sales from it.