I have seen interior designers cringe at the mention of the term 'ceiling fan'. Majority of designers despise them for a reason. They believe that ceiling fans(at least the usual ones) severely compromise the aesthetics of a room and act somewhat as a sour spot.
Having looked at creative options, I got to say I tend to side with them. There are hardly a dozen fans out there that any 'designer' would be comfortable living with. Maybe this is an opportunity. Any entrepreneurs listening in?
Anyways we have decided to feature the top ones we came across in our quest for unique ceiling fans. Like we said, they are tough to come by and not surprisingly, most are even tougher on the wallet.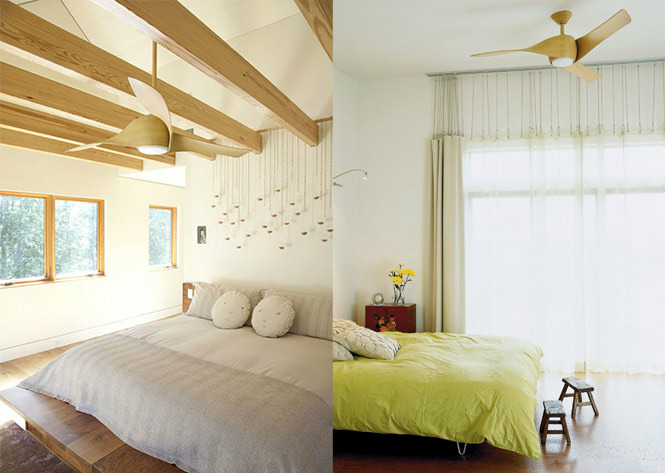 This fan also comes with translucent leaves.
Fanimation One-Blade Ceiling Fan
Whip hot air in one foul swoop. This design adds elegance to a bedroom with block colouring.
Original Modern Luxury Crystal Ceiling Fan
More chandelier than ceiling fan, this fan could cool a Florentine-style bedroom.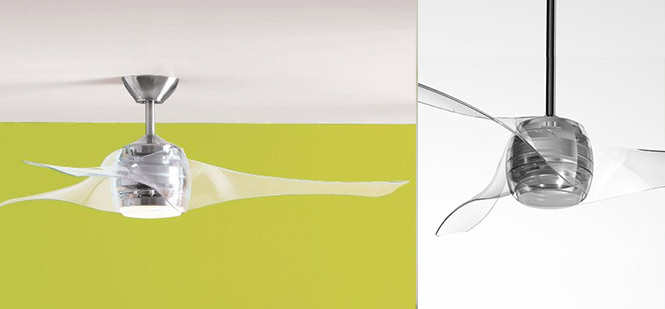 Blow Fan
If you have an eye for color and tasteful minimalism, the Blow ceiling fan might interest you. It is one of those rare ceiling fans with lights above the blades.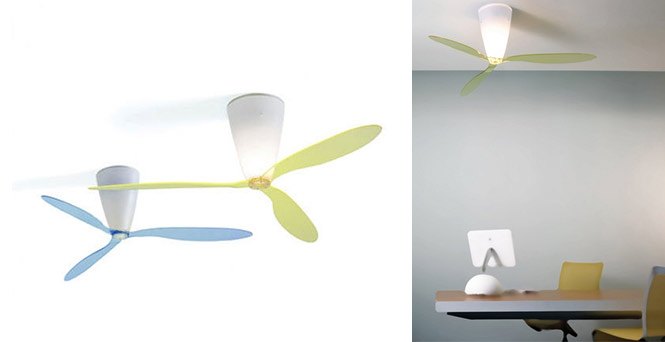 Torto Fan
Fancy a fan with a twist?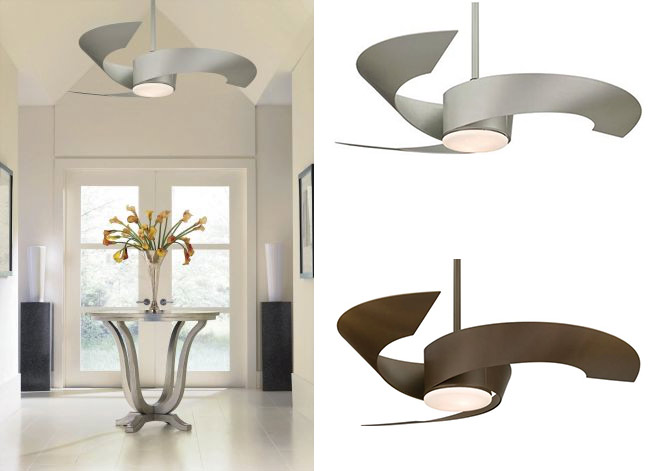 Sycamore Fan
Inspired by the beauty of a falling Sycamore tree seed pod, this fan offers efficiency with no sacrifice in aesthetics.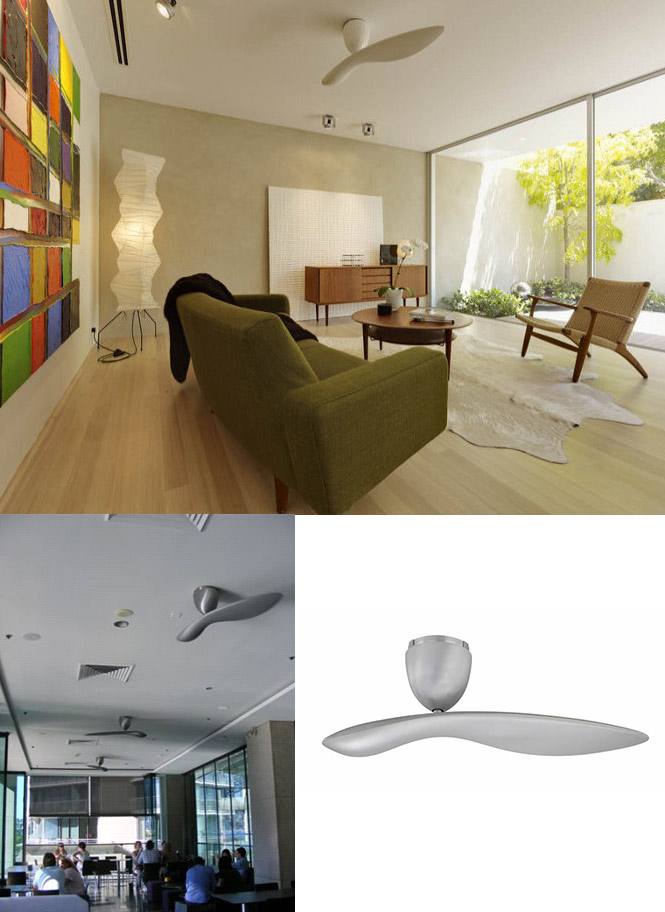 Propeller Fan
Perhaps best described by the makers (Serien lighting) themselves:
It derives its ethereal form from the manner of its construction: Fabric is quite simply placed over a thin spring wire. In this way room for a bulb is created in the corpus. In line with its delicate frame the light is very soft and gentle. As a fan the design functions extremely well in dispelling air. The number of revolutions and the light are regulated by remote control.
Fanaway Fan
What is unique about this particular fan is that it has retractable blades that extend out only after the fan has attained a certain minimum speed.
Fiore Fan
Similar in concept to the Fanaway Fan, but instead of retractable blades, the Fiore fan uses petal like blades that open up to reveal a lamp.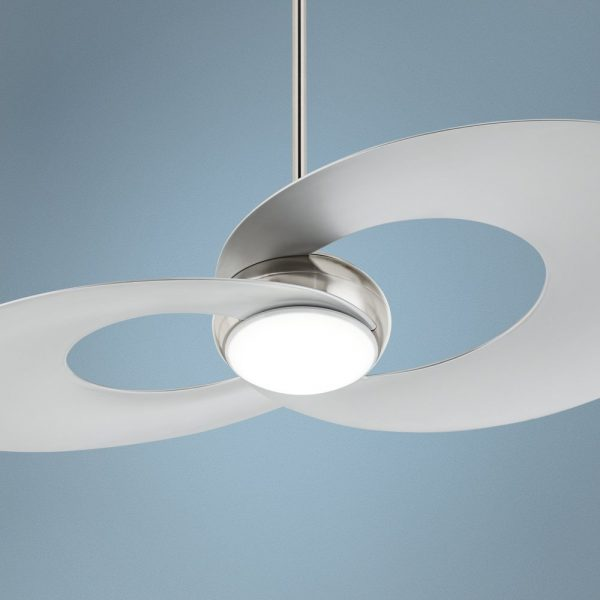 Innovation LED Ceiling Fan
Enjoy the glow of an LED light in an infinity eight design. This fan could mimic your pool in a conservatory area.
Minka White Ceiling Fan
Twisting and turning sans light, this three-bladed design would complement a room with white fixtures, ceilings and walls.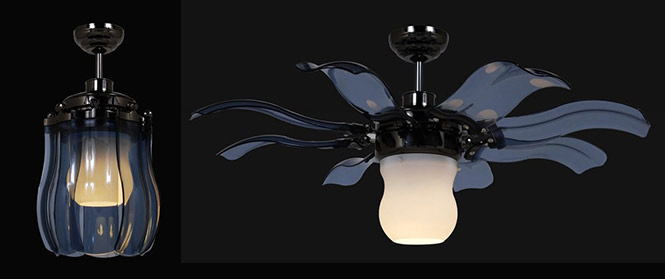 Enigma Fan
Short on blades? Maybe. Short on style? No. Bonus: Remote controlled halogen lamps included.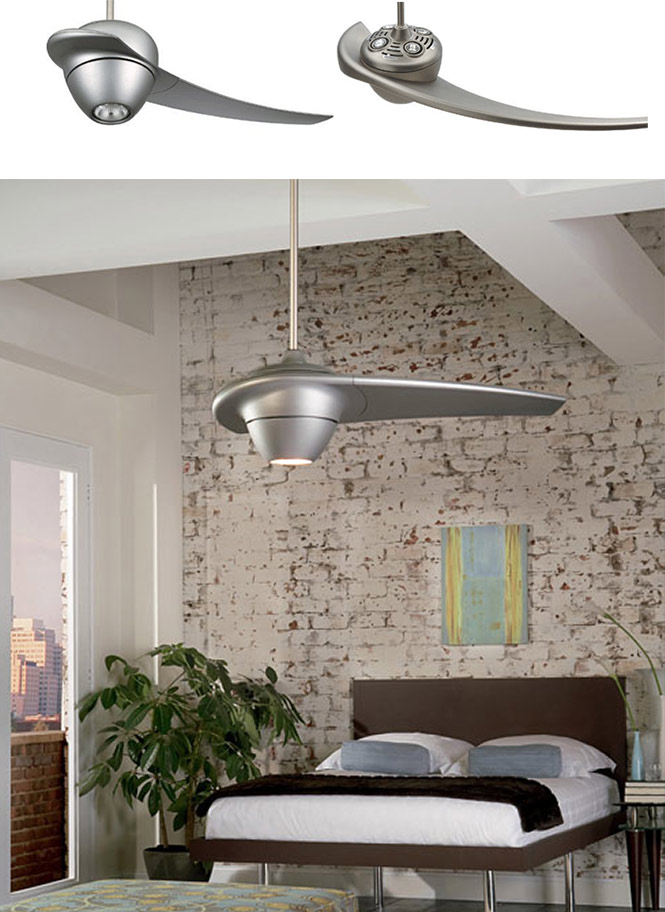 Centaurus Fan
As this is very much a post on unconventional ceiling fans there is no way we can ignore the Centaurus Fan.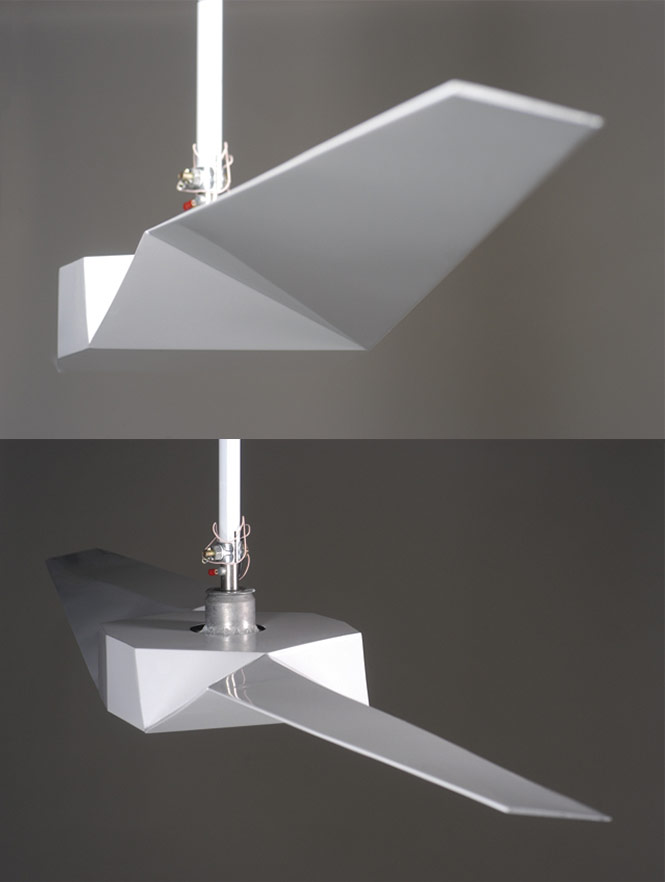 Kichler Silver ABS-Bladed Ceiling Fan
Not a fan of the standard fan? A metallic-inspired bedroom could benefit from this bow-style design.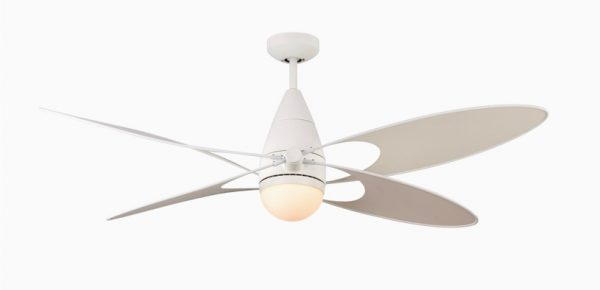 Monte Carlo Butterfly Ceiling Fan With Light
Keep your little girl cool, with this butterfly gliding along her bedroom ceiling.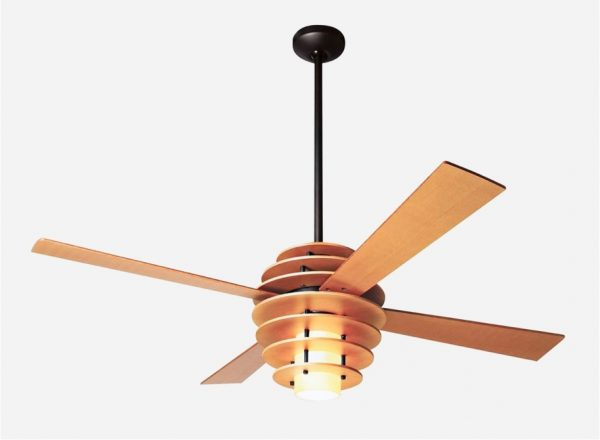 Maple Bronze Ceiling Fan With Light
Go Japanese with this panelled-design, a perfect partner for a bedroom with a futon.


Minka Flat Disc Ceiling Fan With Light
Are you looking for something with a little retro art deco appeal? This piece is basically the sputnik chandelier of ceiling fans. The disc-shaped blades are sure to capture attention.


Luceplan Blow Ceiling Fan With Colorful Leaves
Tired of boring fan styles? Get it in multicolour with this quirky find for the kids' bedroom.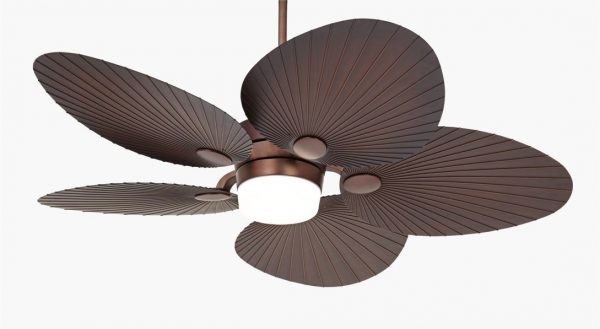 Casa Floral LED Damp Ceiling Fan
A striking design wipes away mode and lights up your interiors. Place it in a white-laden space for maximum effect.
Source: home-designing