Today, people spend more time working due to rising costs and difficult lives, and most of their working hours are from morning to afternoon, or vice versa. A healthy diet is one of the most important parts of life and if left unchecked, it can have serious consequences, including stomach ulcers, anemia, diabetes, high blood pressure, heart disease, hyperlipidemia and headaches, and other illnesses caused by not following comes to people.
Unfortunately, some people may skip some meals. Also, sometimes people can not eat because they do not have enough time to get out of work and go to a restaurant or spend extra money. Even the main meal, such as breakfast, should not be skipped due to morning unwillingness, haste, stress, or even the wrong view of losing weight. Meals such as lunch also should not be skipped due to daily chores or work.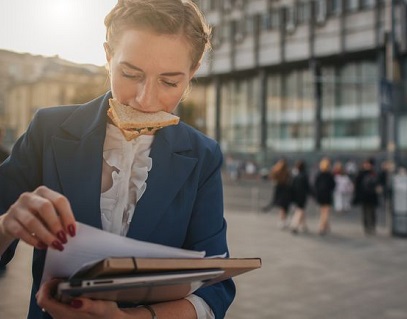 Some people have food with them, but their workplace does not have enough equipment for heating and they have to eat their food cold, which is very harmful because when the food is cold or very hot, especially chicken and eggs, is a good place for bacteria to grow.
Suppose there is a small, round device that fits inside the bag and can be easily carried with you. Its heat is electric and does not need to be lit by a flame and there is no danger, and there is a rating for its heat. By placing your dish on this device and adjusting its temperature, you can heat your food as much as you like and then enjoy it. It also has the ability to hold it in your hands and keep warm when the air is cold indoors, at work, outside or… .
The electric picnic can be very safe and there is no risk of burning food, clothes or other items inside the bag. It can be turned on with the push of a button next to the device and a thin glass plate can be placed on it to transfer the heat. The design and production of this device can be a practical, money-making and profitable idea.
Powered by Froala Editor