Polymeric materials in many cases deal with human health. In a way, human life in many cases, especially medicine, has become dependent on polymeric materials. Among the various applications of polymer products, disposable tableware also has a very colorful role in today's human life.
Disposable tableware is both good and bad. Negative because environmentalists believe that it causes harm to nature, and positive because some say that the production of these products completes the production process in any country, so the large market that has been formed in this area can not be ignored.

The process of making disposable tableware is the same everywhere, and only the type of machines and ancillary methods that are being used are vary. The whole process is done in two main steps. First, the desired raw materials are turned into sheets in the extruder and then the obtained sheet is converted into the desired container by thermoforming method.
Concerns about disposable tableware are not only related to human health, but also to environmental degradation. Plus, this industry, which has created a high volume of employment and income generation in different countries, is young and growing and has a lot of room for growth and development.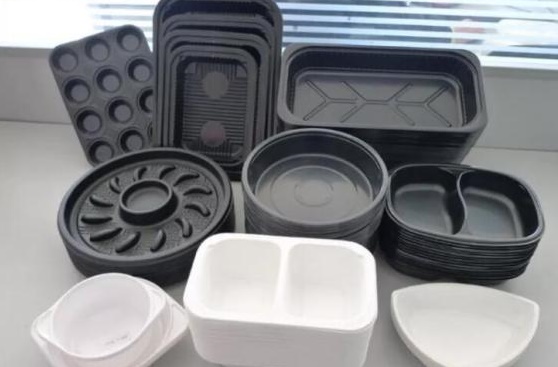 If you are looking for a lucrative job, the creative idea of producing plastic accessories is a great idea to get started.