If you are interested in sorting and arranging home appliances, it is better to know that people in the world have chosen this job as their profession.
If you are interested in sorting and arranging household items and spend a lot of time daily looking at different ways of packing and arranging items and tools; It is good to know that people in the world have chosen this as their profession and with a mind full of ideas of classification and organization, they go to untidy and chaotic houses and give ideas to organize them.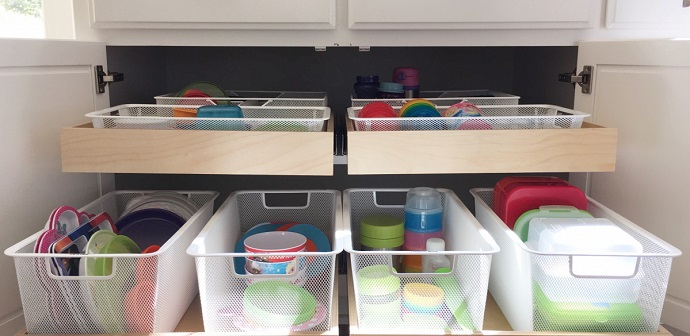 The availability of utility bills, children's stationery and car spare parts in the parking lot, shows that it is difficult to keep all parts of the house tidy, and not paying attention to it can cause disorder and confusion, but eliminating This confusion, despite its severity, is not time consuming.
By devoting a few minutes a day and not postpone things for the next day, you can prevent the extra equipment from being overloaded. As a result, less energy and time is spent and you won′t be stressed mentally.
This profession is more than just cleaning houses; People in this profession are familiar with the latest products and innovations available in the market for the maintenance and separation of home appliances, and they can identify which method of organization will work best in each place to achieve easier and faster access to appliances.
You might think that professional home organizers have low-value business or poor social status; But you should know that the new project of these people can be the organization of expensive wardrobes and jewelry of one of the prominent Hollywood actors who uses their services and expertise by referring and trusting these people and services.